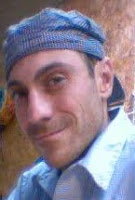 By: Eugene Davidovich, San Diego ASA
SAN DIEGO – In another resounding defeat for San Diego District Attorney Bonnie Dumanis and her fierce fight against medical marijuana in San Diego, the Honorable Judge Frederick Maguire today in Superior Court dismissed charges of cultivation of marijuana in the case of People v. Benjamin Gasper.
Mr. Gasper was charged with felony cultivation and possession of marijuana in November of 2009 after the San Diego Police found a warehouse where he and two other medical cannabis patients were collectively cultivating marijuana for their own medical purposes.
Bahar Ansari took on Mr. Gasper's case months ago, at practically no cost and has worked tirelessly to provide him with superb representation and has been a true advocate against a DA's office that for years now has been at the forefront of trying to overturn Proposition 215 and the will of California voters.
Read the details of Mr. Gasper's arrest here: http://nugmag.com/2010/05/benjamin-gasper/
In March of 2010, at the preliminary hearing in Mr. Gasper's case, Bahar Ansari called to the stand both collective members who testified that they all got together in October of 2009 and signed a Collective Agreement, which stated; "As qualified medical marijuana patients under California law, we choose to associate collectively or cooperatively to cultivate marijuana for medical purposes. All members of our medical marijuana collective will contribute labor, funds, or materials, and all will receive medicine."
During a court recess at that day in March, in a surprising move, the prosecution offered Mr. Gasper a plea deal. Mr. Gasper however, refused the offer, and Ms. Ansari proceeded to present the case.
Judge W. Krauel that day decided that day to bind the case over for trial, even though the testimony of both patients proved that this was a legal collective of patients cultivating their own medication. At the hearing we heard Narcotics Detectives saying that they believed he was a "caregiver" therefore they decided to arrest and charge him.
Mr. Gasper and his attorney Ms. Ansari did not give up, they quickly filed a request for a hearing to review the decision Judge Krauel made in March, and today, after having reviewed all the evidence, and having heard all the arguments from both the defense and the District Attorney's office, Judge McGuire dismissed the cultivation charge against Mr. Gasper.

Ms. Ansari, following the ruling said "Judge Maguire in Department 53 granted our motion based on my argument that the preliminary hearing Judge failed to weigh the evidence, make any credibility findings, or assess any of the evidence that was presented at the conclusion of the hearing. He stated that he felt the credibility findings and weighing of evidence was an issue for the Jury. Today, Judge Maguire read transcript, heard my arguments, and agreed that Jugde Krauel did not carry out his duty of weighing the evidence; therefore Judge Maguire dismissed the cultivation charge".
When asked how she felt about the judge's decision, Ms. Ansari said "I feel elated. I've been told that this Judge hardly ever grants these types of motions. I went in there today thinking that he absolutely should grant it and if he wasn't going to do it, I was already planning on appealing it. When he did grant it, I was absolutely and delightfully shocked".
In explaining what kind of message today's decision would send to the San Diego DA's office. She explained, "I hope that the message it sends to them is that they should not be wasting resources on persecuting medical marijuana patients. That is my hope. But given their conduct in the last few months, after the Jovan Jackson trial for example, they filed a new case against him, and based on statements from representatives of the DA's office since then, it would appear that they haven't stopped. The ruling in this case however, was based more on the preliminary hearing Judge's error in failing to weigh the evidence. The judge entirely failed to carry out his duty, to do exactly what he is supposed to do during a preliminary hearing.
I would advise patients to follow the law and the Attorney General's guidelines to the best of their ability. At the same time, that is exactly what many people have done who have nonetheless been prosecuted by the San Diego District Attorney. So, I say that with a caveat, that this won't necessarily protect them from prosecution. If they are prosecuted however, they should fight it if they were following the law and should not take a plea bargain. It seems that the DA's office refuses to follow the law and makes every effort to subvert the law. I think patients should continue to follow the law, and if forced to go to court, fight it, then there will be more cases like this where in the end they prevail".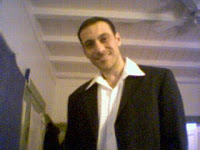 After court today, Mr. Gasper said "I feel fantastic and relieved that the charge was dismissed, but still am concerned about the system. I am hoping that no one else has to go through this in the future. Patients should not have to lose everything to prove their innocence".