Who:     Dennis and Deborah Little
What:    Motion to Dismiss – Under Constitution's Due Process Clause
Where:  Dpt. 22 of the Vista Courthouse – 325 S. Melrose Dr., Vista, CA 92081
When:   1:30PM Tuesday, March 2, 2014
UPDATE 03/04/14 8:34 p.m.:  San Diego 6 – The CW – video news report link added below for – "MEDICAL MARIJUANA PATIENTS ACCUSED OF ILLEGALLY GROWING AT HOME TURN DOWN PLEA DEAL" 
VISTA, CA – Today, May 3rd 2014, numerous advocates from San Diego Americans for Safe Access and The Human Solution gathered at the San Diego Superior Court in Vista, California to watch proceedings leading to the trial of Dennis and Deborah Little, of Ramona, California. Dennis and Deborah, both in their 60s, were legally cultivating medical marijuana for their own personal use. However, on October 18, 2012 members of Team 9 of the DEA's Narcotics Task Force raided the Little's home and property early in the morning. Rather than the large commercial growing operation they expected to find, the DEA agents found a garden of 29 marijuana plants. Deborah has suffered from HIV/AIDS for 20 years, has fought cancer, and has suffered from a number of other debilitating illnesses. Dennis has suffered from neuropathy and depression for years. The Littles began using medical marijuana as a last resort to treat their pain, particularly for Deborah who had suffered so gravely from the cocktail of medications she had to use to treat her HIV.
This case represents another battle in Bonnie Dumanis's misguided crusade against medical marijuana patients in San Diego. The only victims in this case were Dennis and Deborah Little, whose lives have been terribly disrupted by this prosecution.
After the DEA removed the Littles' marijuana garden and confiscated all of their medicine, they proceeded to weigh the evidence and destroy almost all of it at an undisclosed location. At the preliminary hearing, Deputy Matt Stevens stated that, in total, he seized more than 640 pounds of marijuana. However, there are no pictures, video, or other evidence to corroborate that testimony. As such, the Littles have never had the opportunity to test the DEA's incredible assertions by analyzing and testing the evidence themselves to demonstrate that, in fact, they were cultivating an amount reasonably necessary for their medical needs.
Tomorrow, Deborah Little's attorney Nathan Shaman, and Dennis Little's attorney Lance Rogers will argue that the DEA's destruction of the marijuana evidence deprived their clients of a fair trial under the Constitution's Due Process Clause. "Under the federal due process clause, every person is guaranteed due process of law and a fair trial. In this case, along with the critical evidence, the DEA destroyed my client's ability to present the medical marijuana defense and, indeed, her ability to defend herself at all," Shaman said. The hearing will take place at 1:30 p.m. in Department 22 of the Vista courthouse.
If the motion is unsuccessful, the Littles will endure a jury trial with jury selection to begin on March 13th in Department 22.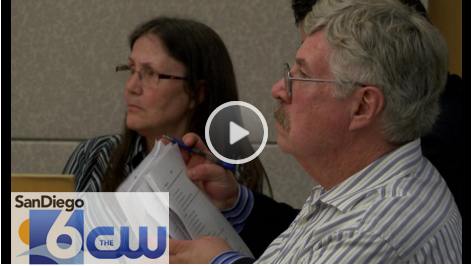 For more information please contact Terrie Best, San Diego Americans for Safe Access Court Support Coordinator atilegalsmile@hotmail.com
Article on this case:
http://www.safeaccesssd.org/2013/03/terminally-ill-senior-citizen-medical.html
http://www.safeaccesssd.org/2013/03/medical-marijuana-advocates-rally.html
http://ramona.patch.com/articles/charges-filed-after-pot-plants-found-growing-outside-ramona-home
http://blog.sfgate.com/smellthetruth/2013/03/11/little-justice-san-diego-seniors-indicted-for-medical-pot-garden/
http://www.utsandiego.com/news/2013/mar/23/ramona-couple-medical-marijuana-prosecution/