While many people view April 20th (and 4:20) as a day and time to celebrate 'a weed' by partying, most prohibitionists see 420 as another reason to weed-out cannabis.
According to High Times Magazine, the origin of code '420' dates back to a 1971 group of partying teens – known as The Waldos. However, last year I discovered '420' used in reference to the prohibition of cannabis – in a silent film from 1926 – and again in a liquor prohibition film from the 1930's.
In Felix the Cat: "Two-Lip Time (1926)", Felix chases a mouse onto a ship and eventually finds himself in Holland during that country's prohibition of cannabis. The cat flirts with a local Dutch girl which angers a cannabis farmer, who sports a vanity license plate on his car that reads '420'. In the scene (3:32), Felix notices the 420 license plate, winks at the camera, squints his eyes – and smiles really wide! The cat goes silently on – proving that liquor kills – by watering a garden of tulips with gin.
It's likely 'The Waldos' watched the silent movie – and noticed Felix the Cat's reaction to the HOLLAND 420 license plate.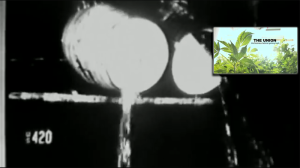 At time-stamp (24:45) in the move; "The Union: The Business Behind Getting High", federal agents are seen busting barrels of illegal liquor – sitting on a shelf marked "U.S. 420".
Even California's medical marijuana distribution law (Senate Bill 420) has failed at ending medical prohibition – in fact – state prosecutors, working under District Attorney Bonnie Dumanis, often use S.B. 420 against cannabis patients and providers in San Diego courts. Worse yet, U.S. Attorneys such as Laura Duffy, completely hide S.B. 420 from juries – then insist that medical marijuana patients are receiving "fair trials" in federal court – without allowing the truth about state law to be heard by the jury.

Despite 21 states, plus the District of Columbia, offering legality for medical use of cannabis, patients out-of-time like 11-month old 'Sadie' are prohibited from travelling with life sustaining medicine, which turns patients into prisoners of their home state. Meanwhile patients like Sadie in the other 28 'dry' states are forced to use the black market – all of whom are at the risk of becoming an incarcerated prisoner, for using cannabis as recommended by a doctor.
Over the past 70 years the science of weed has proven cannabis was not scheduled correctly by the FDA, and over the past several years organizations like Americans for Safe Access, NORML, Drug Policy Alliance and others along with ongoing documentaries like The Science of Weed, and Weed/Weed2 by Dr. Sanjay Gupta, are changing worldwide public perception and policies about the medicinal benefits of cannabis.
So, on this 4/20 – and every 4:20 – don't forget about patients like Sadie, who really need safe access  to 420 countywide, statewide, countrywide, and worldwide.
Let's all learn more, give more, and work harder this year, so that next year can be a happy 4/20 for everyone, everywhere!
by Marcus Boyd
Vice Chair – San Diego Chapter of Americans for Safe Access