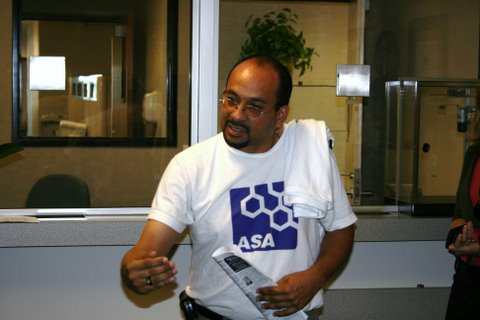 By: Marcus Boyd, San Diego ASA
The Imperial Beach City Council heard the 2nd Status Report on Interim Ordinance No. 2009-1091 at the IB city council meeting on Wednesday evening April 21st, 2010. Ordinance No. 2009-1091 is/was the anxiously awaited medical marijuana zoning ordinance for the City of Imperial Beach requested by local citizens concerned about the lack of safe access in South San Diego, National City, Chula Vista, Nester, San Ysidro, Bonita… well you know the issue… it's all of San Diego County! (video links of the meeting are below)
Similar to all other San Diego County municipalities, the Imperial Beach MMJ ordinance process has been plagued with material inconsistencies provided to and presented by the city staff to the city council in an obvious attempt to confuse the local governing body into a "deer in the headlights" position. Nevertheless, diligent activism and legislative efforts in Imperial Beach appeared to have real promise in yielding the first ordinance offering safe and legal access to medical marijuana in San Diego County.
However, despite a letter sent to the officials of the City of Imperial Beach requesting the Imperial Beach city council to; "set the example in San Diego County in moving earnestly toward an ordinance that would aim to provide the seriously ill with safe and legal access to marijuana for therapeutic use as intended by the Compassionate Use Act (Cal. Health & Safety Code § 11362.5) and Medical Marijuana Program Act (Cal. Health & Safety. Code § 11362.7 etseq.; People v. Urziceanu (2005) 132 Cal.App.4th 747, 785.)", the all but one of the council members have changed their minds and are now allowing the city to move forward with stonewalling the ordinance for another year in August.
The Imperial Beach city council meeting video has been divided into three parts and can be viewed here;
1 of 3

2 of 3

3 of 3

If you would like to be CC'ed on the recent letters that were sent to the Imperial Beach city council please respond to this email and we would be happy to forward them to you. They're really juicy!
San Diego Chapter of Americans for Safe Access
www.safeaccesssd.com