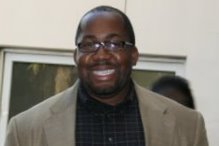 San Diego District Attorney Bonnie Dumanis has maintained for years that all dispensaries are illegal, that sales or monetary reimbursement for cannabis is not legal under any circumstances, and that Proposition 215 is not a law that her office respects or recognizes. In fact, Ms. Dumanis has launched and waged what she calls a "Fierce Fight" against medical marijuana patients. Throughout the last year however, Ms. Dumanis' "Firece Fight" has taken some serious losses in court.
First it was the Jovan Jackson medical marijuana trial where Mr. Jackson was vindicated of all the marijuana charges against him. Following the Jackson verdict a few months later another jury found Eugene Davidovich not guilty of all counts. In both cases, the defendants were founding members of their respective collectives.
One would think that after two trials, hundreds of thousands of taxpayers' dollars wasted, and her reputation damaged, that Ms. Dumanis would reconsider her approach, or at the least create a guideline for patients to follow and avoid prosecution when they are following the law.
Unfortunately, it appears that her office has not learned anything from the trials and is ramping up for more prosecutions.
Albert Einstein once said that "Doing the same thing over and over again and expecting different results is the definition of insanity".
Ms. Dumanis has now partnered up in her efforts against patients with Steve Cooley, the Los Angeles District Attorney and candidate for California Attorney General in the November election. Mr. Cooley is a staunch anti-marijuana propagandist and has made it his life's passion to prove that marijuana has no medicinal value.
Using a tactic directly from Cooley's persecution playbook, Ms. Dumanis has decided to file new charges against Mr. Jackson for the same thing he was already vindicated of once.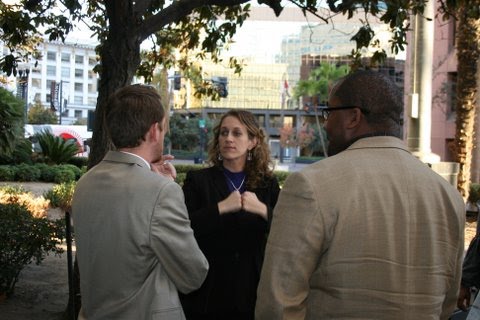 This week, the Jackson defense team issued the following statement:
Please be advised that on August 16, 2010 criminal proceedings will begin for People v. Jovan Jackson, the San Diego District Attorney's second case against a member of "Answerdam", a medical marijuana collective in Kearny Mesa.
On August 5, 2008, San Diego Police Department officers and Federal Drug Enforcement Administration agents raided the Answerdam office on Convoy Court, seizing computers, patient files, and approximately five pounds of medical cannabis. Mr. Jackson, an Answerdam member, was later arrested at his home in San Diego.
While that case was pending, Answerdam was raided again on September 9, 2009 during a countywide sweep of medical marijuana facilities. Jackson is charged with felony possession of marijuana and sales of marijuana in connection with that raid.
On December 1, 2009, Jackson was acquitted of all marijuana charges by a jury for the 2008 raid. The District Attorney has refused to dismiss the charges related to the 2009 raid.
In 1996, California voters enacted the Compassionate Use Act which legalized marijuana use for personal medical purposes. The Medical Marijuana Program Act of 2003 clarified the CUA and specifically authorized "collective" cultivation among patients for medical purposes. In 2008, the State Attorney General issued guidelines for the security and non-diversion of marijuana. Those guidelines specifically authorize the lawful operation of a marijuana collective to cultivate and distribute medical cannabis. Shortly after the local raids, the U.S. Attorney General's Office issued a memorandum stating that medical marijuana collectives in compliance with state law would not be prosecuted by the federal government.
This is an authorized statement from Mr. Jackson's defense team.
Lance Rogers, Attorney for Jovan Jackson
110 West C Street, Ste 1414 San Diego, CA 92101
Telephone (619) 232-2311 | Facsimile (619) 232-2312
The community is outraged at this continued waste of taxpayers' dollars and will be there in court to support Mr. Jackson throughout his ordeal and bias driven persecution. Please come out on August 16, 2010 at 8:15am in Department 11 to show your support for Mr. Jackson.
WHAT: Jovan Jackson Court Support
WHEN: August 16, 2010 – 8:15am
WHERE: San Diego Superior Court – 220 W. Broadway, San Diego CA 92101 (Department 11)
San Diego Americans for Safe Access – www.safeaccesssd.com
Join ASA – www.safeaccessnow.org