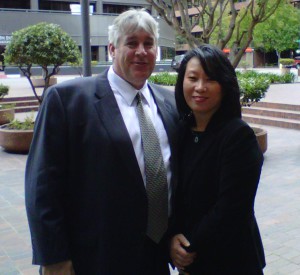 James Stacy Federal Medical Marijuana Trial Court Support Alert
What: James Stacy Court Support
When: Tuesday, October 26, 2010 2:00 PM
Where: San Diego Federal Courthouse – Courtroom 15 – 940 Front Street San Diego, CA 92101
Please come out on Tuesday at 2pm to the Federal Courthouse to support James Stacy in his LAST hearing before the trial begins on November 1.
Stacy is the only defendant from the September raids who was charged in federal court, has refused all deals, and has taken his case to trial. The reason for his case going to federal court where he has no defense versus state where he would have been found in clear and unambiguous compliance with state law, still remains a mystery, and is a question the U.S. Attorney prosecuting Stacy has refused to answer.
In response to Stacy's activism, and refusal to accept a deal, the U.S. Attorney's throughout the last year filed three indictments against him turning the original counts into eight trumped up charges.
The trial is scheduled to begin at 9am – November 1, 2010 in Courtroom 15 at the Federal Courthouse located on 940 Front St. San Diego CA 92101, and is expected to last for approximately two weeks.
San Diego Americans for Safe Access
www.safeaccesssd.com
Get Involved, get active, make a difference!
Join ASA – www.safeaccessnow.org