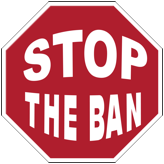 By: Eugene Davidovich, San Diego Americans for Safe Access
On April 12, 2011 the San Diego City Council passed an ordinance that would have forced all currently operating medical cannabis dispensing centers in the city to shutter their doors. Only a small handful would have been allowed to open after they came into compliance with one of the most restrictive ordinance in the state, and the most restrictive zoning and operational requirements imposed on any organization/business in the City of San Diego.
If left as passed, the ordinance would have hurt the most vulnerable members of our community, those with seriously ill and debilitating conditions who use therapeutically use cannabis by leaving them without safe and reliable access in their neighborhoods.
Before the ordinance took effect as law, medical marijuana advocates headed by the Patient Care Association (www.pcaca.org) successfully gathered enough signatures to force a referendum on the ordinance. The signatures were submitted to the City Clerk for verification almost two months ago, and on Wednesday of this week, the community received confirmation that the signatures were valid.
The referendum successfully stops the current ordinance from taking effect and now gives the City Council an opportunity to consider either repealing the ordinance or putting it up for a vote of the people on the June 2012 primary election. According to the Union Tribune, to place this issue on the ballot could cost the city close to $1 million.
Within ten day of being presented the valid signatures, the City is required to place the issue on the agenda.
At the 2pm City Council meeting on July 25, the item is expected to be added to the agenda for discussion and vote.
Please come out and voice your support for reasonable and safe regulations, and urge the City Council to bring the ordinance back in line with the recommendations of the City's Medical Marijuana Task Force rather than the politically driven ban passed by the council in April.
WHAT: San Diego City Council to Consider Repeal of Medical Marijuana Ordinance
WHEN: July 25, 2011
WHERE: San Diego City Hall – 202 C Street San Diego CA – 12th Floor
Visit www.safeaccesssd.com for the latest information on the struggle for patient's rights here in San Diego.