We are pleased to announce Bridging the Gap Between Public & Policy – Americans for Safe Access National Medical Cannabis Unity Conference, taking place February 22nd – 25th at the Mayflower Renaissance Hotel in Washington, D.C.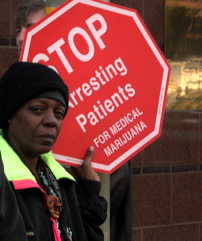 Americans for Safe Access and our allies will fight even harder for safe access in 2013. This is our chance to show the Obama Administration and the new Congress our strength in unity – and to make our voice heard like never before in the nation's capitol! The conference is a chance to network with other activists from around the country, attend panels and workshops to improve your skills and increase your knowledge, and to engage in direct citizen-lobbying efforts in the halls of Congress on Monday, February 25th.
Please visit the website: http://safeaccessnow.org/blog/conference2013/ to find more information regarding the conference. We will be updating the website weekly to include information on scholarships, exhibitors, sponsorships and the program schedule, so keep checking back!