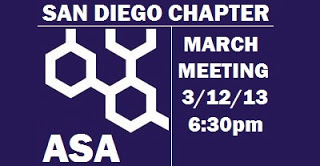 We are pleased to announce a new location for our chapter's May meeting. Join patients, advocates, collective operators and concerned citizens on Tuesday, May 14th from 7pm – 9pm at Giovanni's Restaurant located at 9353 Clairemont Mesa Blvd. San Diego, CA 92123
I'm also very excited to announce that Lanny Swedlow from Riverside will be joining us at the May meeting. Lanny is one of the plaintiffs in the recent Riverside case and will discuss the impact of the court ruling allowing cities to regulate dispensaries including adopting outright bans.
At Tuesday's meeting we will also discuss efforts for state wide legislation and recent bills introduced at the State Senate and Assembly, that if passed would establish new medical marijuana regulations including replacing the existing collective and cooperative state wide system of distribution with commercial cultivators regulated by the CA department of Alcohol Beverage Control.
Also find out the steps for the City of San Diego and regulations that the City Council is now working on.
If you are interested in helping influence, craft, and be involved with safe access will look like in San Diego, then you won't want to miss this meeting!
WHAT: May SD ASA Chapter Meeting
WHEN: 5/14/2013 – 7:00pm-9:00pm
WHERE: Giovanni's Restaurant – 9353 Clairemont Mesa Blvd. San Diego, CA 92123
For more information visit
www.SafeAccessSD.org
or email sandiegoasa@gmail.com
Follow San Diego ASA on twitter: @ASASanDiego