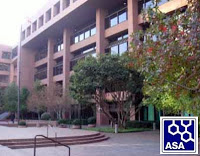 By Terrie Best San Diego Americans for Safe Access Court Support Coordinator
 San Diego, CA – It has been a great summer for medical cannabis attorney, Mark Bluemel, and his clients when days after the Tim O'Shea case was dismissed in state court in the interest of justice, Mr. Bluemel announced that in the federal arena, charges were dropped against another of his clients, Gary Maddox, the landlord and co-defendant in the Ronnie Chang case.
I spoke with Gary Maddox on the phone for an hour to offer my congratulations and delve into how the federal ordeal has affected him and what he is doing now.
Gary's office was raided in 2011 along with Ronnie's collective and several of its patient members but Gary was nor arrested. Further, he and his attorney, Mark Bluemel met with Prosecutor Paul Starita to ascertain if charges would follow the raid. Gary asked that if he was to be charged he be allowed to turn himself in and avoid more trauma to his wife and business.
But a few weeks later as he and his wife were breakfasting, the DEA with guns drawn descended on his home, terrifying his wife, forced him to the ground and took him away in handcuffs.
At the holding cell and in terrible fear Gary asked himself.  "What do I do, I'm in jail, God, please help me."   Later that day, Gary found himself taken to a downtown facility and there he saw Ronnie Chang and other defendants all charged with conspiracy, including Hal Pillotte who's charges were also dropped a few months ago under the negotiations of his attorney Bahar Ansari.
After four days in custody, Gary was released on bail and began a fear-filled ordeal that was to last for over a year.
The property Gary Maddox rented to Ronnie Chang was part of his retirement plan and he had worked very hard in his contractor business to pay off the mortgage.. Now the federal government wanted to seize it for the simple reason that he had rented it to be used as a medical cannabis collective, an act legal under California state law.
The United States asset forfeiture laws are a heinous perpetration on American citizens and hold that real estate can be taken from any person who is simply charged with a crime.
As the case against Gary Maddox unfolded the US Prosecutors offered him a deal, plead guilty to a crime he did not commit and forfeit his property or go to prison for up to five years.
As Gary contemplated the devastation becoming a convicted felon would have on his life he realized that he would stand to lose not only his property but his livelihood in the form of his contractor's license.  After talking to friends and wrestling with his own conscience over pleading guilty when he had followed California Law, he found the consequences much to steep so he decided to take his chances at trial and rejected the deal.
After several motions to dismiss, watching his codefendants plea and then the dismissal of charges against Hal Pilotte, suddenly U.S. Prosecutor Starita called Mark Bluemel's office with the news that charges against his client had also been dropped.
Gary was in court for the last time on July 1st, 2013 and walked out a free man.
I asked Gary how he was getting along now. He tells me he  is still suffering from the trauma of nearly having his life ruined, his wife, Linda and he are slowly trying to rebuild the damage this has done to their businesses, she in real estate and in he in contracting.
The Madox family is happy that the charges have been dropped and pray for the same for Ronnie Chang who, as the sole defendant in this case, remains in federal custody where he has been for nearly two years.
The community thanks Mark Bluemel, Bahar Ansari, counsel for Hal Pilotte and Michael McCabe counsel for Ronnie Chang for their efforts on behalf of these defendants.