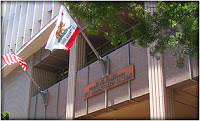 SAN DIEGO, CA 
– On Wednesday October 1st – in a move that is sure to stifle access to medical cannabis for the city's sick and dying patients – the San Diego City Council's Public Safety Committee instructed the city staff and the city attorney to shutter all unlicensed dispensaries through civil – 
and criminal
 – remedies to include city, county and 
federal law enforcement
 whenever possible!
Besides providing additional code compliance staff, the committee also ordered the city attorney's office to aggressively seek civil judgments that assess the maximum financial penalties against patient operators and property owners who reopen in new locations after closing another.
And – that's not all… Watch the video below – and hear it for yourself…
FYI: To date, the city attorney's office has won every civil case against unlicensed dispensaries.
---
Please be safe and careful!
We hope to see you all at the Pot Luck at the Park event
Saturday Oct. 18th from Noon to Dusk.
---