Dear Friends,
As many know, former San Diego District Attorney Bonnie Dumanis is running for County Supervisor District 4. Dumanis has been cruel to medical cannabis patients since she took office in 2003. She and her cross-deputized Narcotic Task Force are responsible for numerous raids on patients. And, in the courts she has used the most punitive and restrictive interpretation of the laws, designed to protect patients, to instead ruin lives.
From cancer patients to the lawyers who advise them nobody was safe from Dumanis. Her determination to victimize people, overturn the will of the voters and assist the federal government in their backward war on cannabis is legendary.
This Tuesday, January 16, 2018, Dumanis will face several of her opponents in a forum hosted by the law and order organization, Latino American Political Association. LAPA quickly endorsed Dumanis's controversial replacement after the Republican DA left her post to run for supervisor.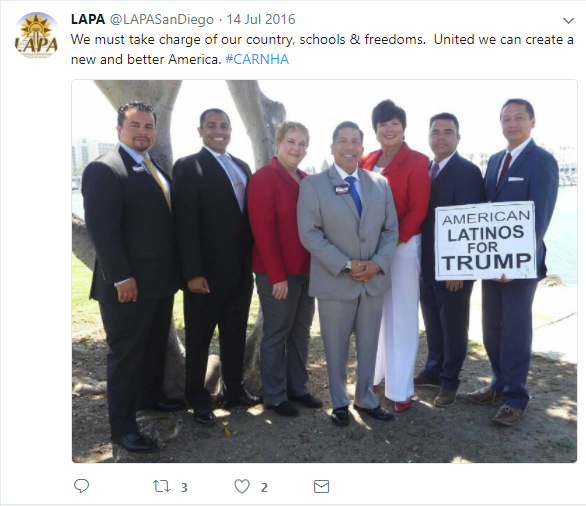 And, frankly LAPA acted a little shady about allowing the public in to watch the debate between the DA candidates and we don't expect they will be gracious hosts to Dumanis's opponents either.
The county board of supervisors, of which there are five, does not need additional help dismantling our cannabis regulations. In spring of 2017, the five voted to overturn public safety regulations and ban commercial cannabis in the unincorporated areas. Also, the supervisors gave several otherwise complying medical cannabis outlets five years to close, leaving huge parts of the county without safe access. If Dumanis is elected to the board any hope of sensible public safety regulations for patients is off the table for years to come.
We are encouraging cannabis advocates to attend the County Supervisor Candidate Forum and support anybody but Dumanis. She is a menace to public safety and a vindictive prosecutor of vulnerable patients.
The forum will be held at Andres Restaurant. Here is how LAPA describes the event:
7:30 San Diego County Supervisor Dist. 4 Candidate Forum:
Six candidates will be addressing our members and guests and answer questions from our membership.
Location:
Andre's Cuban Restaurant
1235 Morena Blvd.
San Diego, 92110
LAPA also requests guests RSVP at 760-749-6555. It is strongly suggested that you do so as seats fill up and the process of admitting guests is disorganized and unfair to the candidates LAPA doesn't support.
Please show up for safe access and vote for anybody but Dumanis on June 5th, 2018.