The San Diego City Council will be voting on the 28th of March, on an ordinance that will serve as a de-facto ban on medical cannabis facilities in the City of San Diego. If passed as currently written, this unduly restrictive ordinance would threaten the quality of life for some of the most vulnerable members of our community and would deny safe access for San Diego patients.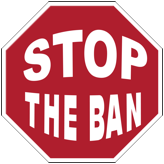 In order to oppose the ordinance San Diego Americans for Safe Access in partnership with Canvass for a Cause have launched a coalition campaign to educate the public of the impending ban and mobilize grassroots opposition to the ban.
Over the last three weeks, Canvass for a Cause's field work methods have mobilize patients through the medical cannabis facilities, well trained professional canvassers, and by leading a traditional volunteer based political effort giving the people a unique opportunity to express their opposition to this ban. Our campaign is employing Canvass for a Cause's field tested approach to public education to generate massive quantities of constituent communications to the city council members urging them to amend the ordinance and approve an ordinance that guarantees safe access.
To date, we have generated over 1,300 letters of opposition from constituents in the City of San Diego as well as have brought together a coalition of over twenty local and national organizations united in opposition to this ordinance.
The campaign has a need for volunteers! If you would like to help out, email staff@stopthebansd.org
The coalition is calling for a rally, protest, and march on the 28th of March! The rally will start at the Federal Courthouse located at 940 Front St. San Diego CA, 92101 at 12noon and will end at the San Diego City Hall at 202 C St. at 1:30pm when everyone will go up to the City Council Meeting to speak against the proposed ordinance at 2pm.
Stop The Ban Campaign Coalition Partners / Endorsements
Campaign Website: www.stopthebansd.org
Stop The Ban Facebook Page: www.facebook.com/stopthebansd
Eugene Davidovich
San Diego Americans for Safe Access
www.safeaccesssd.com
Get Involved, get active, make a difference!
Join ASA – www.safeaccessnow.org