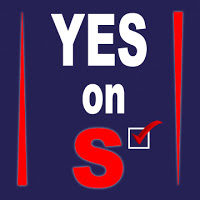 On November 6th, 2012 Imperial Beach voters will choose whether to allow criminalization of the most vulnerable citizens to continue through the city's draconian ban on safe access to medical cannabis, or to protect sick and dying patients by repealing the ban and creating tough zoning and operational requirements as defined in Prop S.
Local prohibitionists groups led by Mayor Jim Janney and City Manager Gary Brown have launched an opposition campaign wrought with reefer madness propaganda. The campaign ignores all scientific evidence in support of medical marijuana and marginalizes the overwhelming support for regulations that exists in the city.
After promising an ordinance to regulate access rather then ban it, Janney and Brown first delayed the issue for two years by adopting a moratorium (temporary ban), then once the moratorium could not be extended any more, passed the most restrictive ban on safe access in the county.
Two years later, after citizens in Imperial Beach themselves gathered enough signatures to place a measure on the ballot challenging the ban, Janney and Brown, still determined to keep patients away from their medicine are continuing to dupe voters through fear and misinformation about medical marijuana.
To counter this madness and to bring reality, truth, and compassion to Imperial Beach, on Saturday, September 1st at 2pm, YES on S will be holding a campaign volunteer kickoff event at 1233 Palm Ave Imperial Beach, CA 91932. The goal of the event is to mobilize Imperial Beach residents to win in November through the largest get out the vote effort the city has ever seen.
Come out and find out what you can do to help Proposition S pass in November!
WHAT: YES on S Campaign Kickoff
WHEN: Saturday – 9/1/2012 – 2pm
WHERE: 1233 Palm Ave Imperial Beach CA
For more information email safeaccessib@gmail.com
www.SafeAccessIB.com