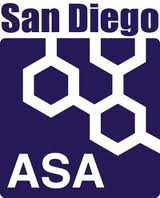 June 2012 Monthly Chapter Meeting Tuesday, June 12 – 7pm – 9pm at the La Jolla Brew House
WHAT: June San Diego ASA Meeting
WHEN: 6/12/2012 – 7pm-9pm
WHERE: La Jolla Brew House – 7536 Faye Ave San Diego CA
The monthly chapter meeting is tomorrow night (Tuesday) at the Brew House in La Jolla from 7pm -9pm! Join patients, advocates, concerned citizens, and supporters in helping advance the therapeutic use and research of cannabis. Find out the latest news from around the country, state, as well right here in San Diego where our chapter is involved in one of the largest medical marijuana field programs in the state!
This month, the meeting will include an update on national, state, and local news, as well as some very special guests and presentations; Attorney and Media Coordinator for the Pancreatic Cancer Action Network Nathan Miller will be joining us, SD ASA Board Member, CannaChef Kim Twolan from the San Diego City's Medical Marijuana Task Force and Mother Earth Coop will be giving a lesson on cooking with cannabis, Heidi and Will are going to share their experience from the Unity Conference and lobbying day in Sacramento, and medical marijuana patient / Navy veteran Dexter Padilla, will join us in discussing his medical marijuana trial and recent victory over District Attorney Bonnie Dumanis and her fierce fight against patients in San Diego.
This is a meeting you won't want to miss! If you have been wondering how or when to get involved then you wont want to miss Tuesday's meeting.