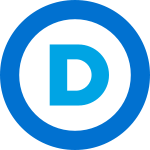 By: Eugene Davidovich
SAN DIEGO – Shortly after the South Bay Democratic Caucus unanimously recommended an endorsement of Proposition S at a meeting on Tuesday August 21, the San Diego County Democratic Central Committee voted to officially endorse Proposition S in Imperial Beach as well.
Also known as the Safe Access Ordinance of Imperial Beach, if passed, Proposition S would repeal the city's current ban on safe access to medical marijuana, passed by City Council last year. The initiative would repeal the ban and replace it with strict zoning and operational requirements for medical cannabis dispensing collectives and cooperatives in the city.
"Support of medical marijuana is consistent with the Democratic party's position in the past." Jess Durfee the Central Committee Chair told the Imperial Beach Patch after the endorsement was issued earlier in the week.
According to their website, the San Diego County Democratic Party has more than 500,000 members and is the "second-largest community of Democrats in California."
The endorsement comes after advocates with Canvass for a Cause and Americans for Safe Access submitted a formal request for endorsement to the South Bay Democratic Caucus and addressed members of the Caucus at Tuesday's meeting.
"Safe, local, and reliable access to medical marijuana for qualified patients is a very important issue impacting thousands in our community and with this endorsement, the Democratic Party of San Diego sent a strong message to their members; it is time to protect the most vulnerable in our communities through sound regulations, rather then criminalize them through bans," said Marcus Boyd, IB Outreach Director for the YES on S campaign.
On November 6th, Imperial Beach voters will decide whether to allow the continued criminalization of the most vulnerable citizens in Imperial Beach to continue through the draconian ban, or to protect the sick and dying through strict zoning and operational requirements in Proposition S.
Advocates are confident that once presented with a choice, voters in the city will choose Safe Access instead of a ban; once and for all resolving the medical cannabis issue to allow qualified patients safe, local, reliable access to a medicine that in many cases is their one and only alternative.
On September 1, 2012 at 2pm, the YES on S campaign will be holding a campaign kickoff event at 2pm at 1233 Palm Ave Imperial Beach, CA 91932
More Information:
YES on S Website: www.safeaccessib.org
Read Prop S – http://www.safeaccessib.org/read-the-initiative/