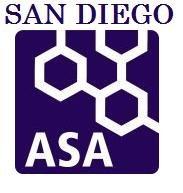 Tonight from 7pm-9pm come out to Vista and join patients and concerned citizens for the North County San Diego ASA Meeting.
We have a great meeting planned for tonight with lots of new information about the San Diego County and City medical marijuana regulations as well as the newly release Grand Jury Report!
If you missed the last two ASA meeting this week, come out meet others concerned about the same issues, help make a difference, and stay in tune with the latest news from around the country and the state.
The meeting will be held from 7-9pm at 950 East Vista Way, Vista, CA 92084-5252
WHAT: Monthly North County San Diego ASA Meeting
WHEN: TONIGHT – 6/11/2010 – 7pm to 9pm
WHERE: 950 East Vista Way, Vista, CA 92084
CONTACT: 619-303-1918
San Diego Americans for Safe Access
www.safeaccesssd.com
Get Involved, get active, make a difference!
Join ASA – www.safeaccessnow.org