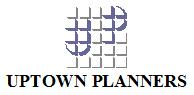 February 2, 2010 – 6:00-9:00 p.m.
Joyce Beers Community Center
3900 Vermont Street San Diego, CA 92103
On Tuesday February 2, 2010 the Uptown Community Planning Committee (CPC) will discuss the request by the city council of the planning group to review and comment on the medical marijuana task force recommendations. The Uptown CPC will vote on recommending that the City Council adopt an ordinance which will allow medical marijuana collectives to apply through a process 3 Conditional Use Permit. Please come out and support the Uptown CPC as they will discuss regulating safe access to medical marijuana in San Diego.
Uptown CPC Medical Marijuana Agenda Item:
MEDICAL MARIJUANA TASK FORCE RECOMMENDATIONS – Request by the City Council of the City of San Diego for its Community Planning Groups to make review and comment on the issue: Motion by Wilson; second by Lamb:
1. To implement the intent of the voters in enacting Proposition 215, the City of San Diego should establish a conditional use permit (CUP), process by which medical marijuana dispensaries may operate. Applications for such a CUP will be reviewed under a Process Three procedure – the initial decision would be make by a hearing officer; whose decision is appealable to the Planning Commission;
2. In drafting the enabling ordinance for the CUP process, it is recommended the City of San Diego review and consider incorporating applicable provisions from the draft ordinance prepared by Jeffrey A. Lake, Esq., and put forward by Southern California NORML: subject to revision to incorporate the City Council's Medical Marijuana Task Force recommendations;
3. The CUP permitting process should require all medical marijuana dispensary applications to contain the governing document for each collaborative or cooperative; which should:
(1.) Identify the individual organizers and principal operators of the collaborative or cooperative;
(2.) Specifically identify how the collaborative or cooperative will be governed and operated, and what will be its administrative structure;
4. The CUP permitting process should also require a verifiable accounting and bookkeeping procedure be instituted at each medical marijuana dispensary, in accordance with standard accounting procedures. All dispensaries should be subject to annual audit; obtain business licenses; and pay taxes and all applicable fees.