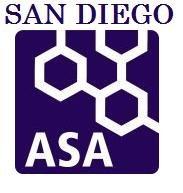 Patients, friends, advocates,
Join us in Oceanside on Tuesday, May 31, 2011 from 7-9pm at the Fish Joint (514 South Coast Hwy Oceanside, CA) for our chapter's monthly North County Americans for Safe Access meeting.
That evening we will be discussing the City of Oceanside's plan to ban medical marijuana collectives as well what the community is doing to prevent the ban through the Oceanside Stop the Ban Campaign. Find out how you can help secure safe access in Oceanside.
WHAT: North County / Oceanside ASA Meeting
WHEN: Tuesday May 31, 2011, 7pm-9pm
WHERE: The Fish Joint – 514 South Coast Hwy Oceanside, CA 92054
For more information about the current state of Safe Access in Oceanside take a look at the following article: Oceanside Moratorium on Dispensaries Expired; City Claims Collectives are Still Banned – http://www.safeaccesssd.com/2011/05/oceanside-moratorium-on-dispensaries.html
To RSVP for the meeting on Facebook click on: http://www.facebook.com/event.php?eid=168712326521394
Hope to see everyone in Oceanside on Tuesday!
Eugene Davidovich, Chapter Coordinator
San Diego Americans for Safe Access | www.safeaccesssd.com
Get Involved, get active, make a difference!
Join ASA – www.safeaccessnow.org