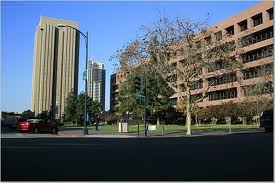 By: Terrie Best
San Diego, CA – Ron Chang, a state legal medical cannabis patient, remains in federal custody after a motion to modify his pretrial release was denied by Judge Michael M. Anello in the United State District Court for the Southern District of California.
On July 30th, 2012, in front of Ron Chang's supporters and patient advocates, Michael J. McCabe, attorney for Ron, presented a motion requesting a release from federal detention on (Ron's) own recognizance (O.R) when his attempts to satisfy collateral for a 200,000 dollar bond were not met and the bond was pulled.
The local bond company first issued the bond but then took Ron into custody last month pointing to an audit by their underwriter as the cause for the bond pull and his re-arrest.
Both U.S. Prosecutor, Paul Starita and U.S. Pretrial Services Officer, Tammy Riedling argued vigorously against the motion for O.R. release. Starita, claiming to know nothing about the audit at the bond company which led to the arrest, was also dismissive of a heartfelt letter from a physician treating Mrs. Chang, Ron's elderly mother.
The physician's letter to the court requested Ron be released to resume the care of his mother. Pleas from Ron's employer and assertions of his good character were also met with indifference by the Prosecutor and Pretrial Services Officer.
Judge Arnello called the aim of the motion a "humanitarian issue" but Riedling listed a host of petty violations such as low batteries in the tracking device used to monitor Ron previous to the June arrest as her reason for opposing the motion.
Starita, knowing that a man in custody is strategic positioning for his office to force a plea bargain, insisted the unsecured bond was his main objection to the O.R. release. Starita also argued that "anybody who used the care of their mom to get out of trouble" is problematic and clearly a flight risk, showcasing the U.S. Attorney's utter disdain and lack of compassion for medical cannabis patients.
"This amounts to a vindictive prosecution," said San Diego Americans for Safe Access Vice Chair, Marcus Boyd. Boyd pointed to a 2010 civil action in the City of San Marcos where MMSC, a collaboration of medical marijuana patients including Ron, successfully fought off an emergency injunction by the city. In his statement Boyd cited this article http://www.safeaccesssd.com/2010/10/san-marcos-sues-for-emergency.html as basis for his view.
After hearing the arguments, Judge Arnello denied the motion to modify Ron's pretrial conditions without prejudice and gave the defense two weeks to secure the pulled bond with collateral.
The next hearing for the motion to modify Chang's release will be held at 2:00 on August 21, 2012, in Department 5 of the US District Court at Front St. San Diego, CA 92101.
Ron Chang and his co-defendants James Brand, Gary Maddox, Hal Pilotte, Peter Suhan and Amanda Ventura (allegedly connected to Club One Collective/ Extreme Holistic Care) will also be in court with their attorney's Michael McCabe, Paul Turner, Knut Johnson, James Dicks and Mark Bluemel, this time to argue motions challenging the legality of the wire tap used in this case.
The illegal wire tap hearing is scheduled for September 10th, 2012 also in Department 5 of the San Diego Federal Court Building at 940 Front Street, San Diego, CA 92101.
Additional articles on this case:
http://www.safeaccesssd.com/2010/10/san-marcos-sues-for-emergency.html
For more information:
Terrie Best, San Diego Americans for Safe Access Court Support Coordinator ilegalsmile@hotmail.com